Need a gift for a gardener? Here is a list of gifts for gardeners that would be loved by any gardener!
Why Gardeners Love Gardening
Gardening is such a rewarding hobby. Not only can it provide peace, relaxation, and a sense of accomplishment, it also can be a way to exercise, provide sustenance, and help get enough sunshine and fresh air.
Some gardeners love the silence that gardening provides. Not silence from nature, but silence from people, work, and general worries.
Other gardeners thrive on the challenge of keeping living things alive. There's effort and love that goes into preparing soil, planting seeds, pulling weeds, and watching your hard work flourish.
Who wouldn't love all of that? I know I love everything about it!
If you know a gardener in your life, you may be looking for a way to show your appreciation for their green thumb.
This post contains affiliate links, from which I may earn a commission at no extra cost to you.
Best Gifts for a Gardener
Here are a few gift ideas that any gardener would love:
Garden tools: A new set of gardening tools is always a welcome gift for any gardener. Look for a set that includes a variety of tools, such as a shovel, hoe, rake, and trowel. Many garden tools come in sets like these that have carrying cases and some bonus items.
Wheelbarrow. Gardening requires moving heavy things at time. A garden wheelbarrow, even a folding wheelbarrow, makes moving things much easier.
Gardening accessories: There are many great gardening accessories available that can make gardening easier and more enjoyable. Look for items such as gardening gloves, knee pads, sun sleeves, a sun hat, bug net, or a garden cart.
Dirt. Weird, I know, but hear me out. Unless the gardener was blessed to have soil in their backyard that was perfect for planting a garden, chances are they will need some high quality dirt. You can get them a few bags of soil yourself (think like little bags of potting soil, or get them a certificate for a garden center to get some dirt delivered to their home.
Soil test kit. Even if they have new dirt, it's best for gardeners to test the soil to see if they have the right conditions for optimal growth. A soil test kit could help them determine if plants would succeed in their garden.
Gardening books: There are many great gardening books available that can help gardeners learn new techniques, identify plants, and troubleshoot problems. Look for a book that is specific to the type of gardening that the gardener enjoys.
Bug repellent. With gardening comes bugs. A natural bug repellent is a must have for any gardener to keep the gnats and mosquitos at bay.
Sunscreen. Being out in the sun often, gardeners should wear sunscreen to protect their skin.
Plant pots, raised beds, and stands. Gotta have somewhere to put some plants, right? Plant pots, hanging planters, raised garden beds, and plant stands are great gifts and come in so many varieties.
Harvest apron. Gardeners can go hands free during harvest with a harvest apron.
Compost bin. Compost is great for gardens. A new compost bin , even a small one for the kitchen, would be a great gift.
Seed trays. Giving a gift in the off season? Seed trays and accessories are perfect for starting seedlings in the off season.
Gift certificate to a garden center: A gift certificate or gift card to a garden center is a great way for a gardener to choose their own gifts. This is a great option if you are not sure what type of gardening supplies the gardener needs or wants.
Membership to a botanical garden: A membership to a botanical garden is a great way for a gardener to learn about different plants and flowers. Many botanical gardens offer classes, workshops, and other events that can help gardeners improve their skills. For instance, I know the Hershey Gardens in Hershey, PA offer gardening classes and workshops for kids and adults.
A basket with some of these items would be an awesome gift to hand any gardener! Bonus points if it's a basket they can use for harvest! I know I would love that.
Unique Gifts for a Gardener
Want gifts for gardeners that are out of the box? Here's a list of unique gifts for gardeners:
Wooden Insect Hotel. Okay, so remember what I said about repelling bugs above? Not all bugs are bad in gardens! A wooden insect hotel is perfect for attracting beneficial bugs like bees, butterflies, and lady bugs to gardens.
Subscription for indoor plants. Why not get a gift that keeps on giving? Give a subscription for plants! I love my subscription to Succulent Studios. Get $5 off by using my link!
Garden journal. Some gardeners enjoy writing down anything that has to do with their gardens, especially if they're keeping track of how things are growing. A garden journal can help them keep records.
Garden décor. Garden décor can add a bit of interest to any garden. Garden gnomes, gazing balls, glass mosaic fly-through bird feeders, fountains, or whimsical animals are perfect examples of garden décor!
Deck box for all their tools. Does your gardener have a lot of tools? Why not get a deck box to keep everything in one place?
Retractable Water Hose. Move over plain old pain-in-the-tush garden hose! A retractable hose would be nice to have and potentially take up less space than a traditional garden hose.
Fun garden stakes. Garden stakes can add some fun to any garden. Check out these ones from The Cracked Pig!
Moisture Sensor. Keeping plants hydrated can be tricky business. With a moisture sensor, you can monitor the moisture in soil to know when to water plants.
A hammock. Gardening is tough work at times. Why not give the gift of outdoor rest? Hammocks are great for relaxing. Throw in a portable little fan for staying cool and keeping bugs away!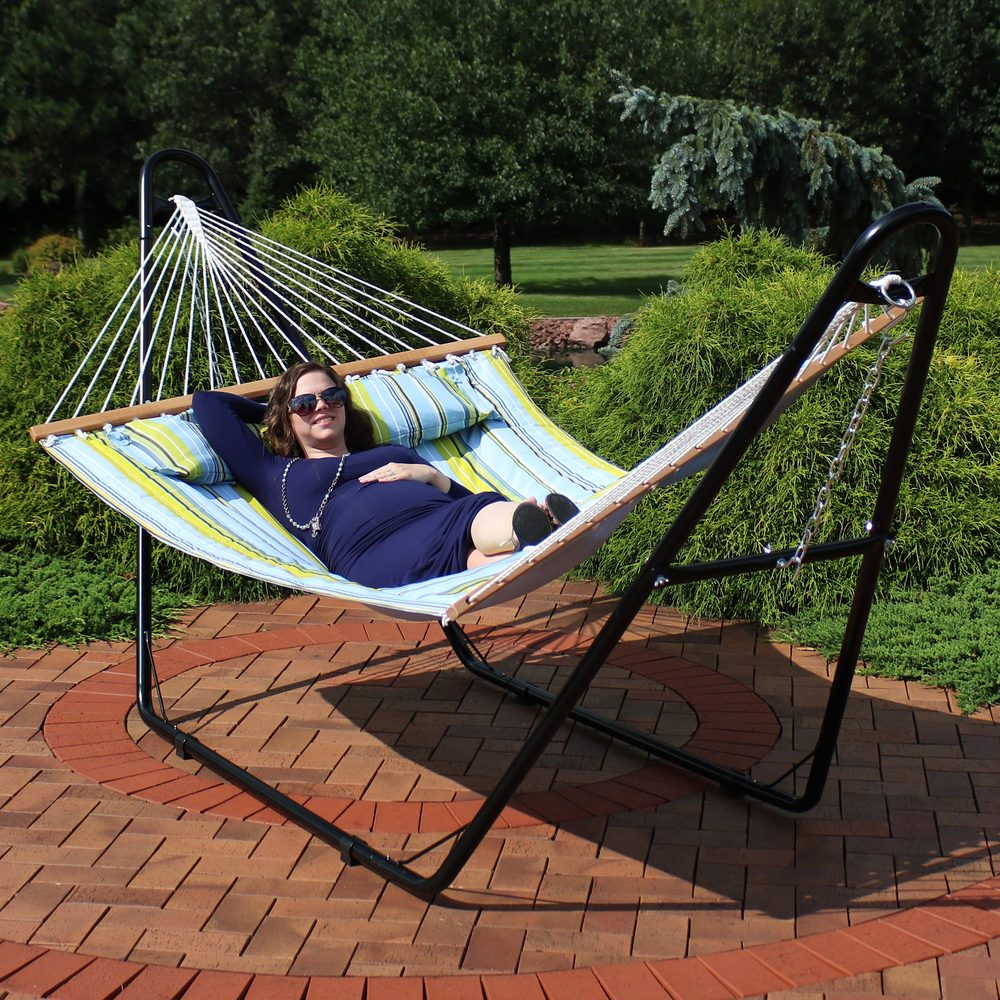 Gardening clothing or jewelry. I love these garden tool earrings! So cute! And how about a gardening shirt? You can get practical gardening shirts with SPF or tshirts with whimsical or funny sayings.
A donation to a local gardening organization: If the gardener in your life is passionate about gardening, they may appreciate a donation to a local gardening organization. This could help support programs that provide gardening education, resources, and support to the community.
Getting a Present for a Gardener?
No matter what type of gift you choose, make sure it is something that the gardener in your life will appreciate and enjoy. A thoughtful gift is the perfect way to show your support for their love of gardening!
Have any other gift ideas for gardeners? Share in the comments!